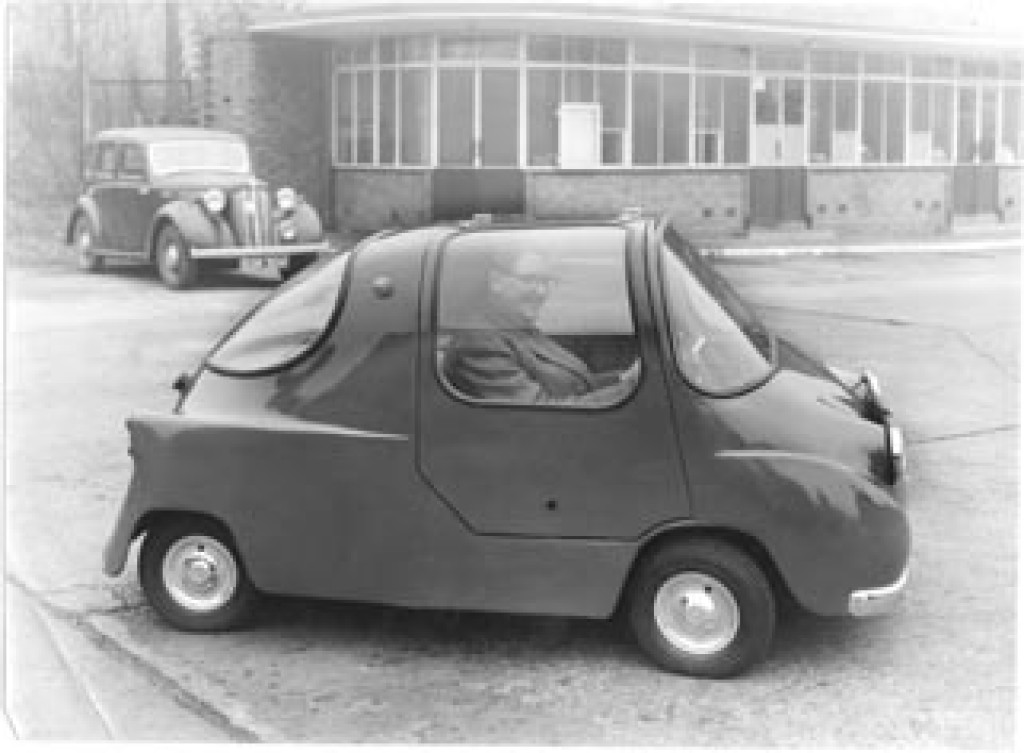 Gordon Bedson at the wheel of the Bug at Henry Meadows Ltd Wolverhampton
Whilst "The Bug" was not its official name it was its nickname within the Meadows factory and it's not difficult to see why!. This the first-ever" Frisky", was built in 1956 in the "backroom" and was used as a prototype testbed for the development of the Gull Wing to be unveiled in 1957 at Geneva.

There were two prime movers that bought about its creation the first being Raymond Flower. Flower was a businessman living in Cairo, he and his brothers had wide interests in Egypt He conceived the idea of a small mass-produced economical lightweight car for every man, but his first love was racing and in 1955 he announced that he was to set up a project in Egypt to build inexpensive high-performance racing cars. This never got off the ground but led to "The Phoenix SR150" .his own racing car. (The name Phoenix believed to be a reference to many of his enterprises that had been gutted by fires in the Cairo riots of that time) It was to have a Turner engine (1960cc 4cyl su fuel injection 145bhp) in a Lister chassis and was scheduled to compete in the Reims twelve-hour sports car race on July 2nd 1955 driven by Raymond Flower and Ernest McMillan. A lot of mystery surrounds this car but one thing's for certain it was not a Frisky!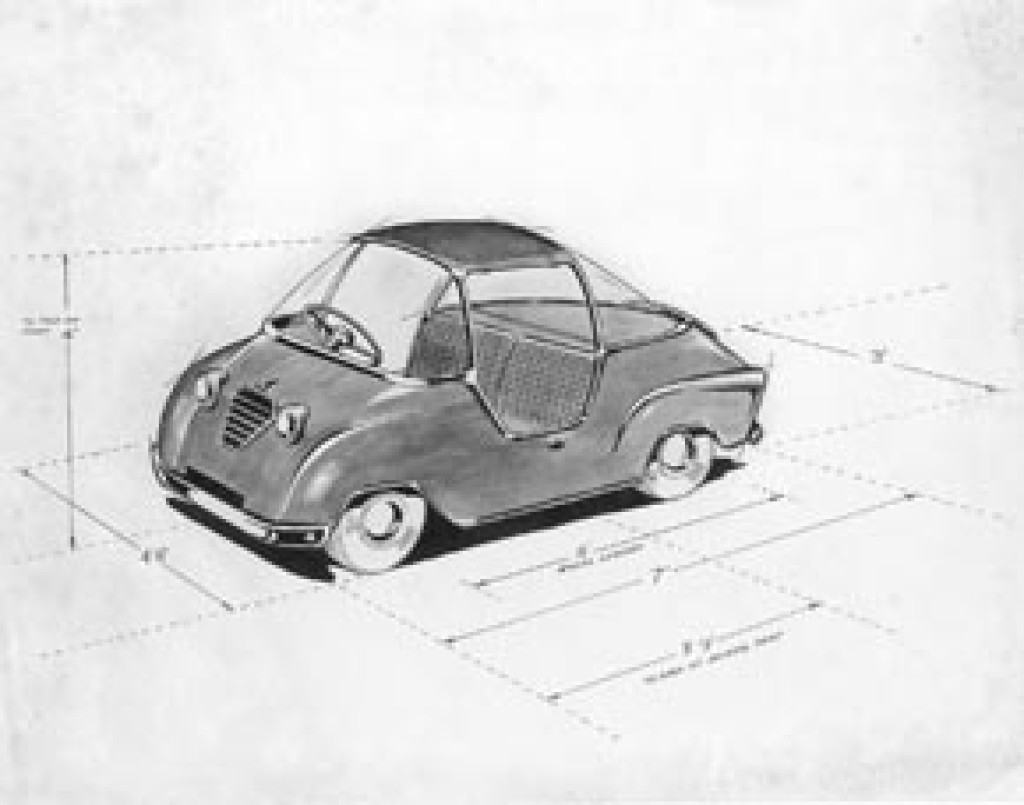 Bedson's Original Sketch
The other man was Gordon Bedson a design engineer originally from the aircraft industry who was at Kieft in Wolverhampton. He designed the Kieft 500cc racing that Stirling Moss campaigned so successfully in Formula three and also a small two-seater fibreglass bodied sports car with a Coventry Climax engine. In 1954 Bedson had joined Henry Meadows Ltd as Export Sales Manager.
In January 1956 Flower's small car concept was being investigated by Meadows and the facilities of Henry Meadows experimental shops were placed at the disposal of Cpt Flower and Gordon Bedson whose's design experience was brought into play. In under eight months, a prototype appeared on the roads in the Midlands. This the first prototype Frisky was built in the back room at Meadows, by Kieth Peckmore a young project engineer who had worked with Bedson at Kieft.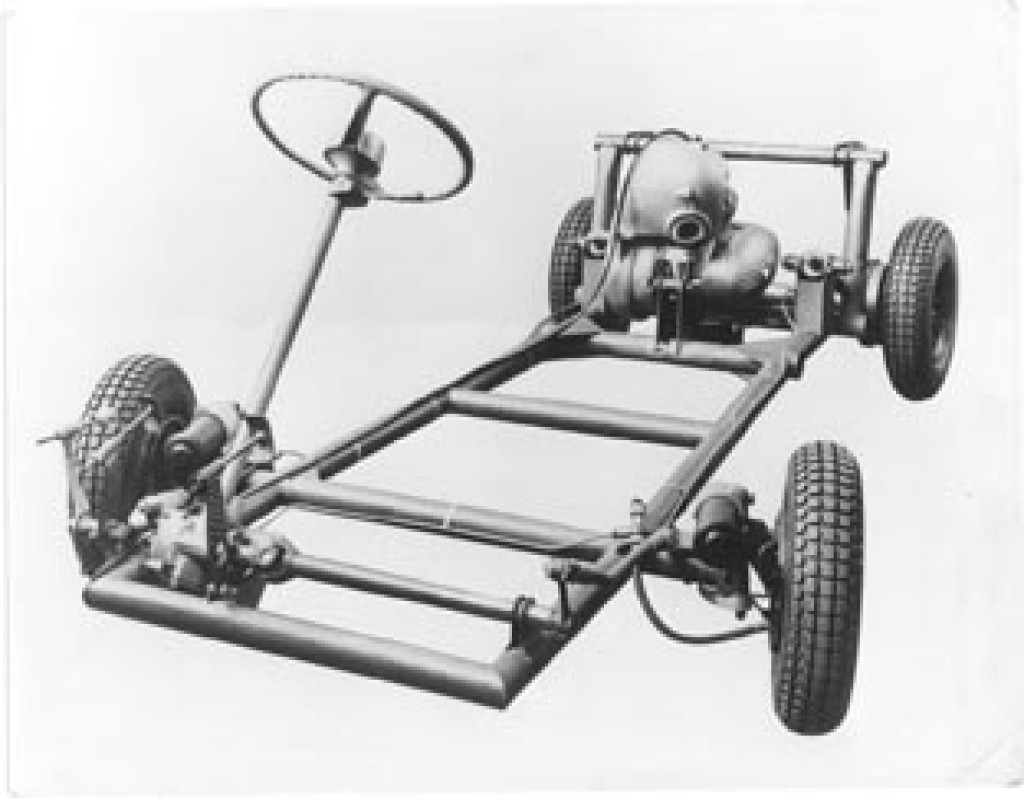 Prototype Chassis 1956
The prototype body was aluminium and less than beautiful, resulting in its nickname. The first chassis, however, would have been recognisable today incorporating all Bedson' considerable experience of building racing chassis at Kieft
It was agreed that "The Bug" needed a more stylish body and so Raymond's brother Neville Flower was despatched along with a design brief, to talk to Giovanni Michelotti in conjunction with Alfredo Vignale Turin
Meanwhile, further development work on the chassis/running gear continued at Oulton Park where in December 1956 The Bug completed a seven day, night and day trial virtually non stop covering over 3000 miles with a relay of drivers averaging 36 mph with a top speed of 55 mph.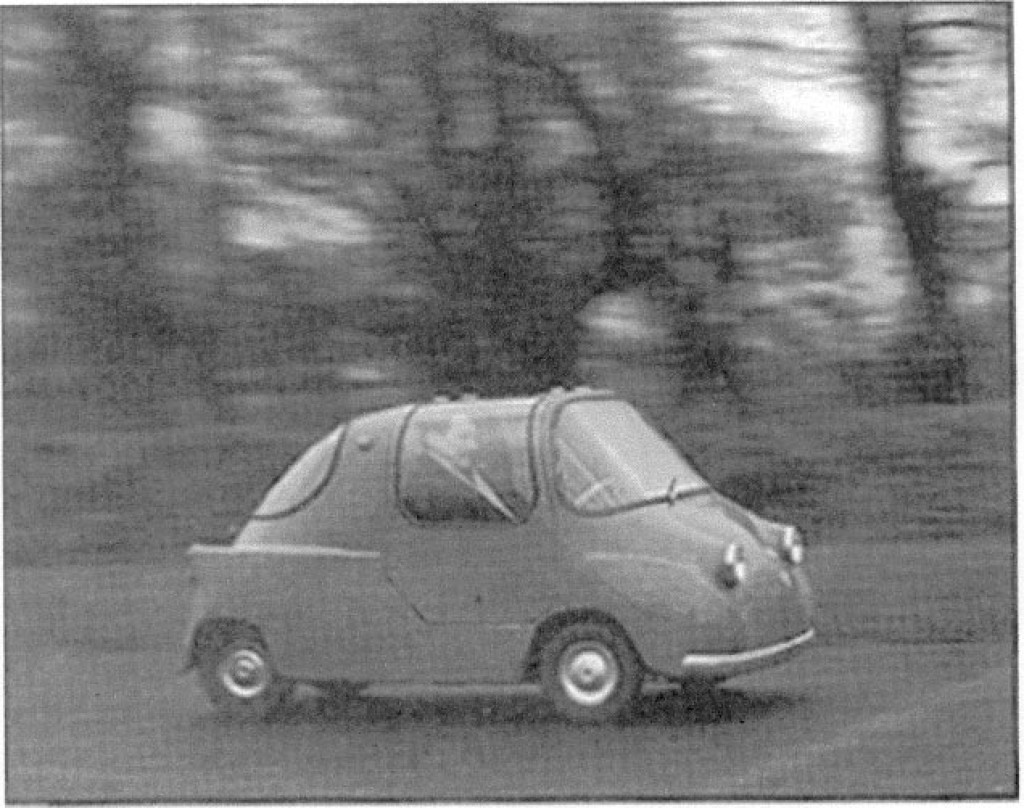 Prototype testing at Oulton Park
Raymond Flower was there with his Pheonix SR150 race car, which caused a little confusion in the Press resulting in a scoop announcement of " The Phoenix Frisky" not correct, but great publicity.
Two developed chassis were sent to Vignale to be fitted with the new body one of which was then despatched directly to Geneva Motor Show just in time for its launch on the 14th March 1957, stand 68, as the new Meadows Gull Wing Frisky.
It was a sensation!