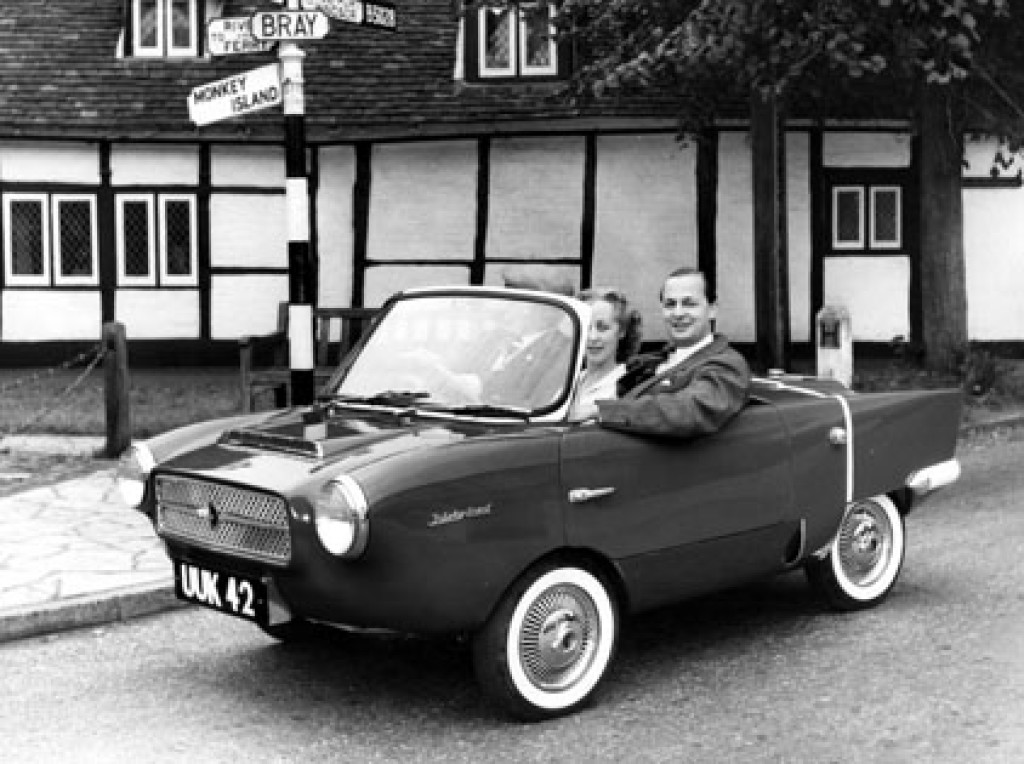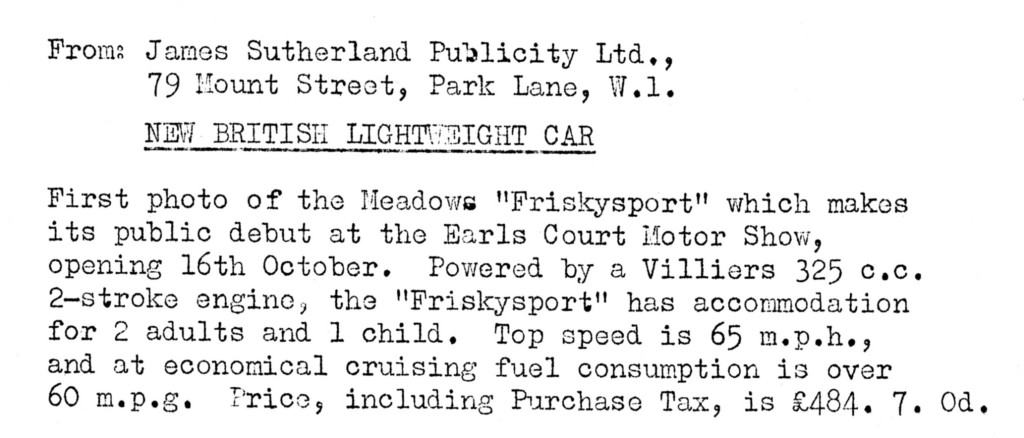 The Gull Wing Frisky designed by Giovanni Michelotti and built by Vignale Turin was launched to great applause at the Geneva Motor Show in February 1957. Unfortunately beautiful though it was, production costs proved to be too high for it to sell in its target market and so a rapid re-design was put underway as the "replacement" had to be ready for its UK launch at Earls Court Motor Show in October!
A new body had to be created from scratch. Michelotti was again put to work and several design drawings and sketches were considered.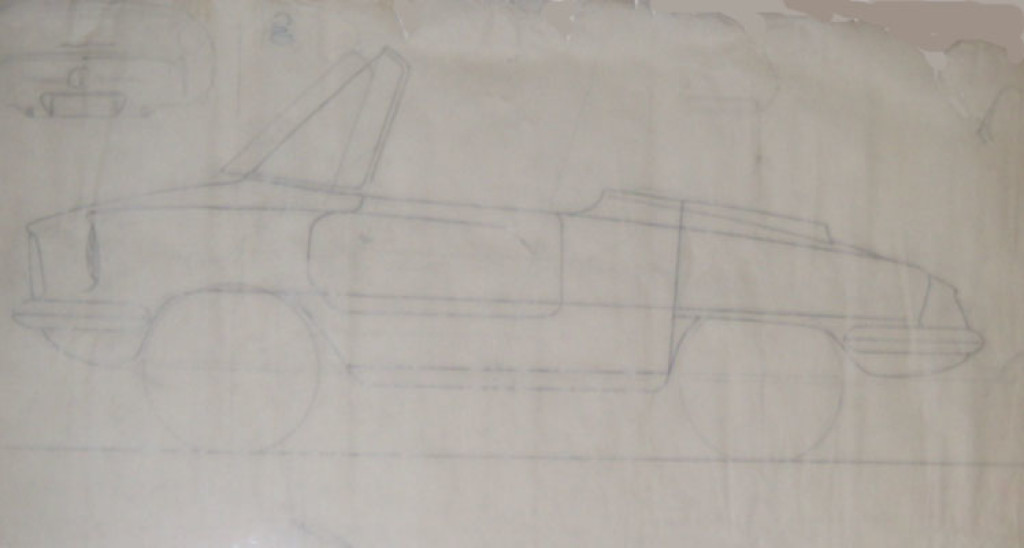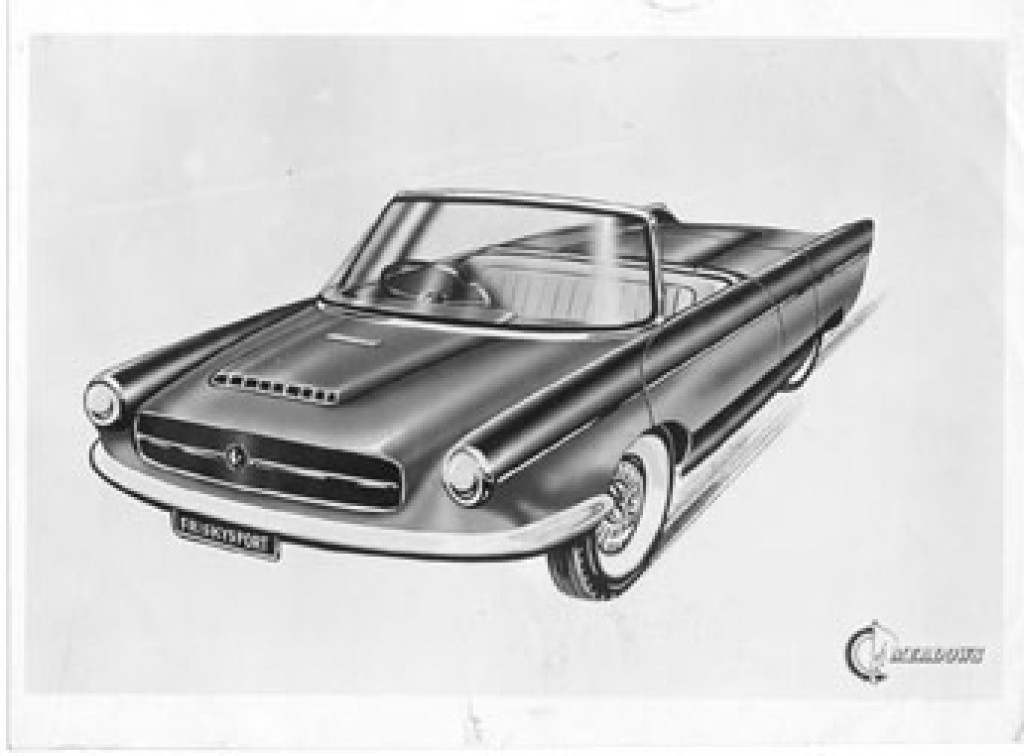 The existing chassis was used with only minor modifications as it had been well proved during the seven days 24-hour trials at Oulton Park last December. It is only fair to say that much of the credit for the final outcome must go to Gordon Bedson and Keith Peckmore's work in the "backroom" at Meadows.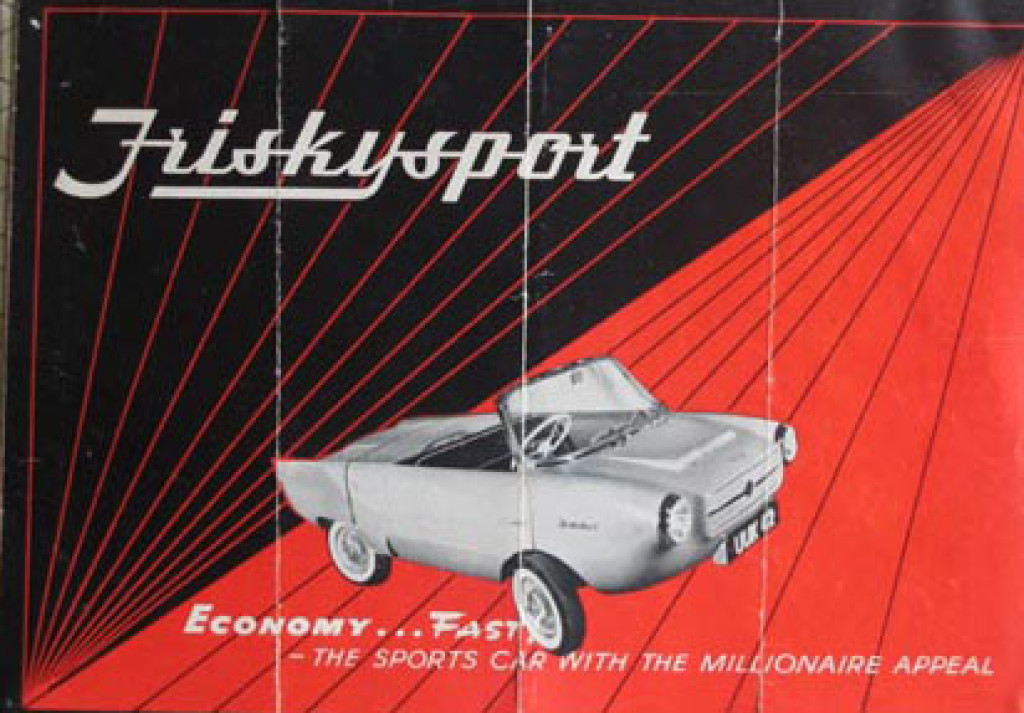 During this period (and because of the short time scale) a premature Frisky Sales brochure had been produced before the design was finalised. Illustrated with Michelotti's sketches it depicts a Frisky that, in the end, was never built. Copies of this brochure seem to be readily available on eBay heralded as the Meadows FriskySport Sales brochure which they never were, the actual red sales brochure is much rarer.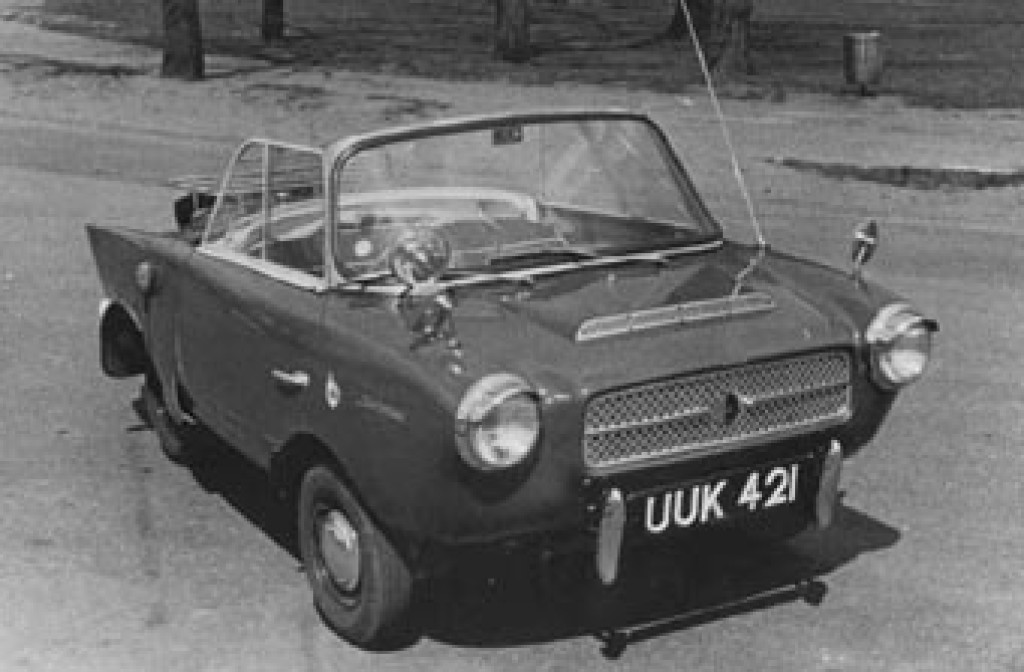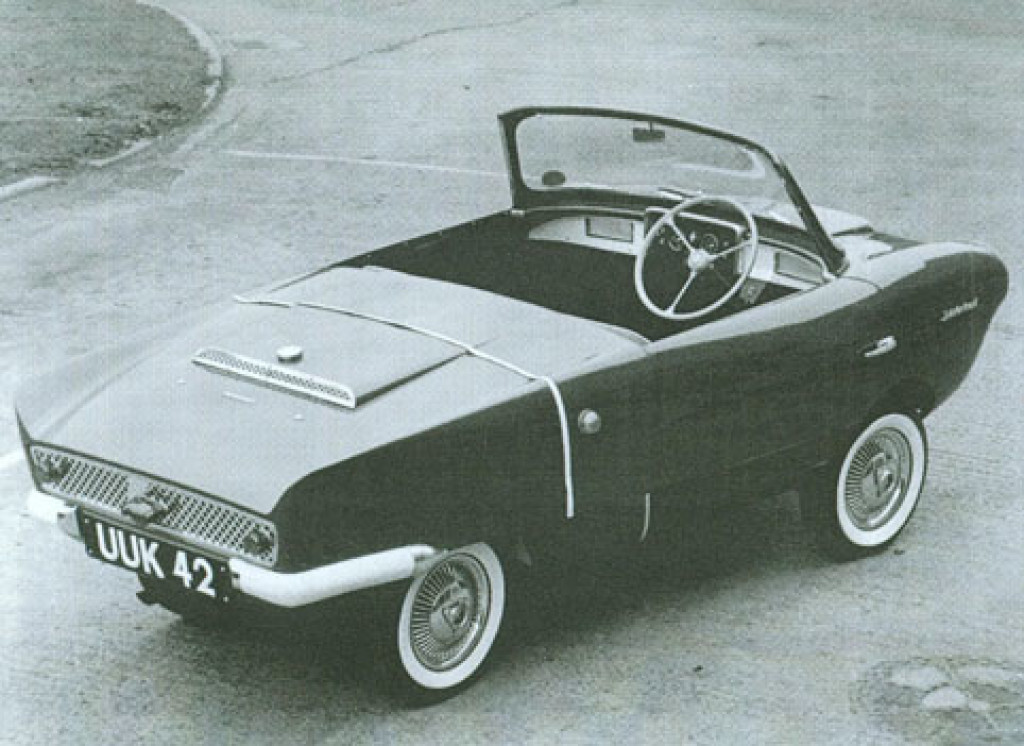 Two prototypes FriskySports were built UUK42 and UUK421 These cars started out with a Villiers 250cc cooled by air ducted from just behind the doors. The cooling was not adequate and so the Villiers 3T SFR twin 325cc engine was used which had encased cooling fans and did not require the side vents.
These two prototypes had a second square-section chassis incorporated into the floor and concealed door hinges. They were used extensively for publicity and were often seen supporting a variety of dash layout, trims and accessories that never made it to production.
The car was launched as The Meadows Frisky at The Earls Court Show on the 16th October 1957 and was very well received. Its development continued apace in the five months after the show. Several other prototypes/works cars were built and extensively tested both in this country and abroad.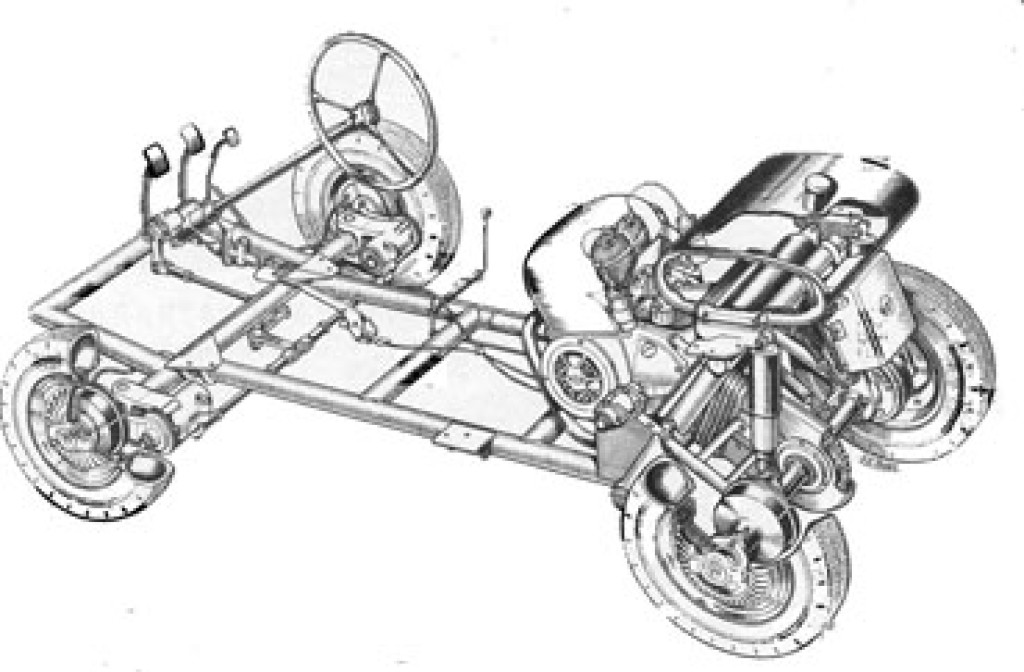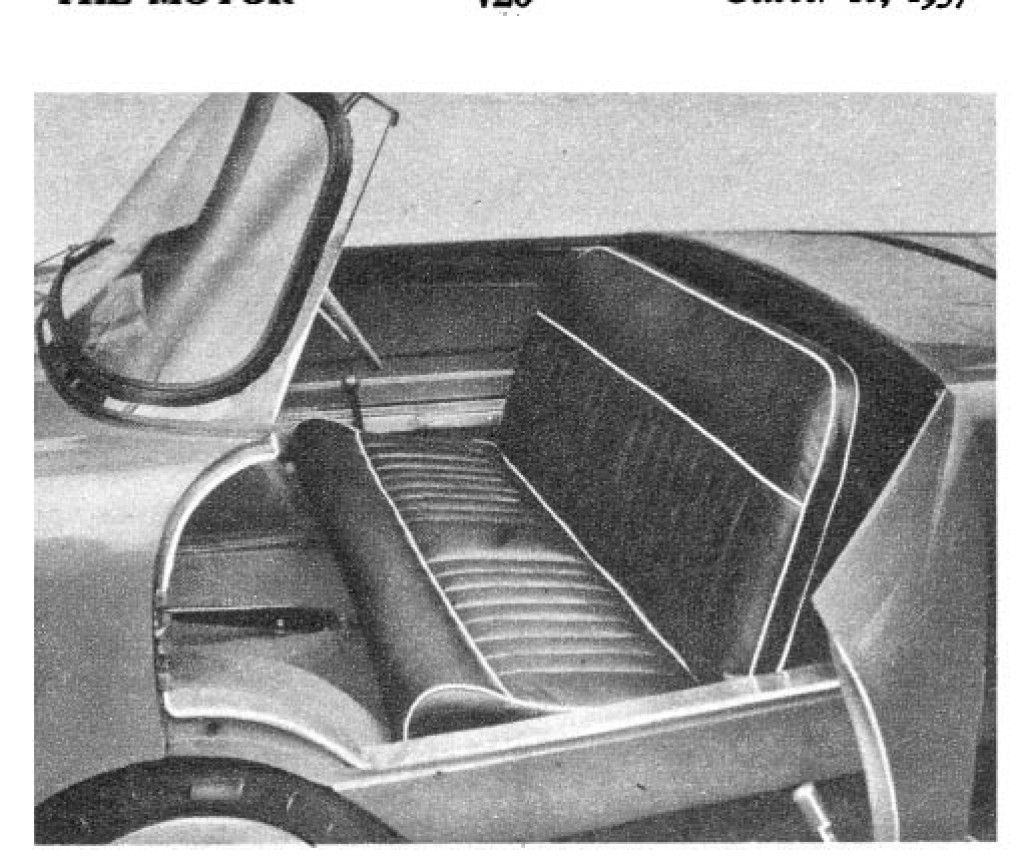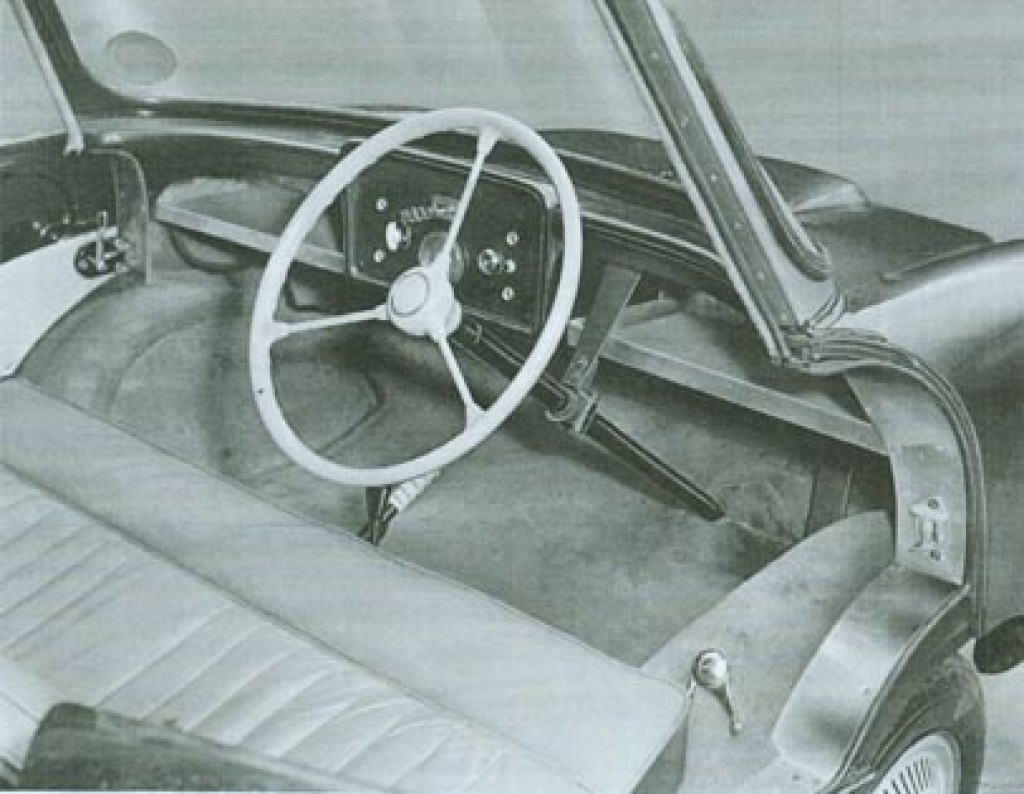 The FriskySport, a four-wheel soft top, finally went into production in March 1958. In recent years some three-wheel "Sports" have come light. These are in fact just Frisky Family Threes that have been retrofitted with a Sport open body shell, a practice not unknown in the later "build yourself a Frisky" era.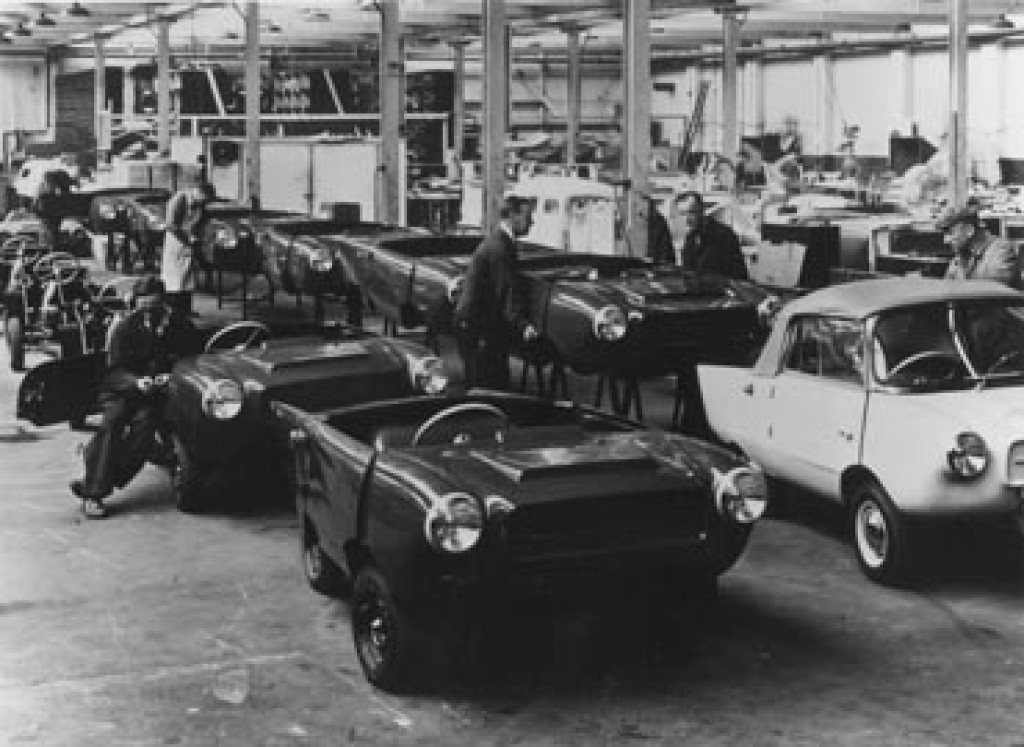 The early Sports had a rear body that detached from the cabin/front section. This had a top moulding that matched the front along with air vents either side of the rear doors.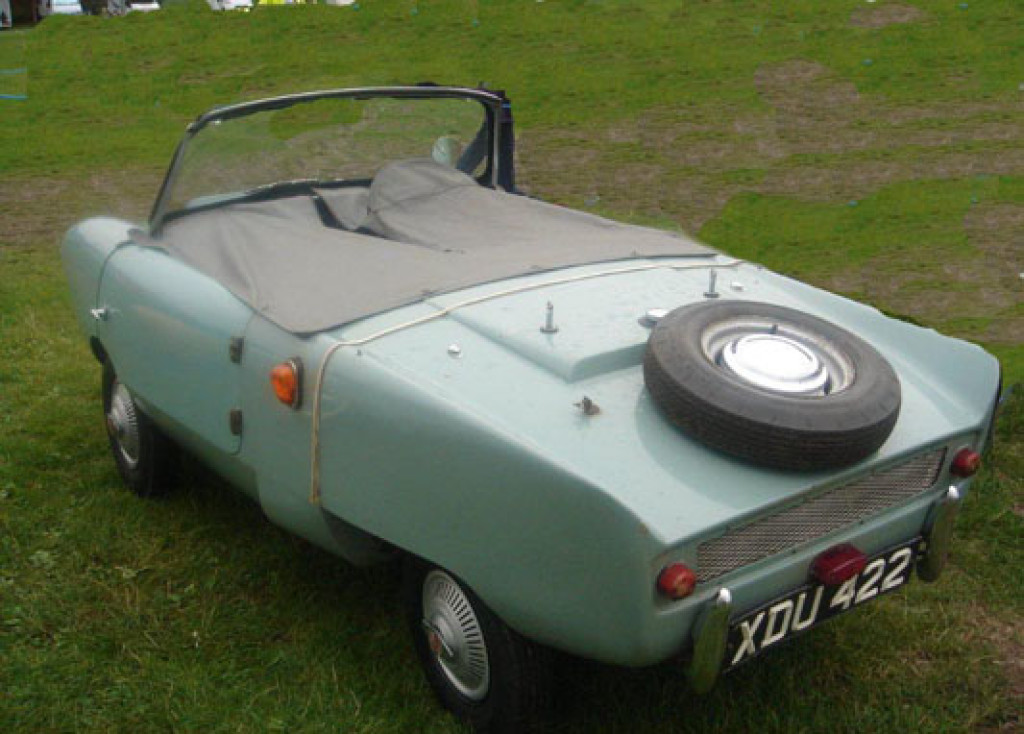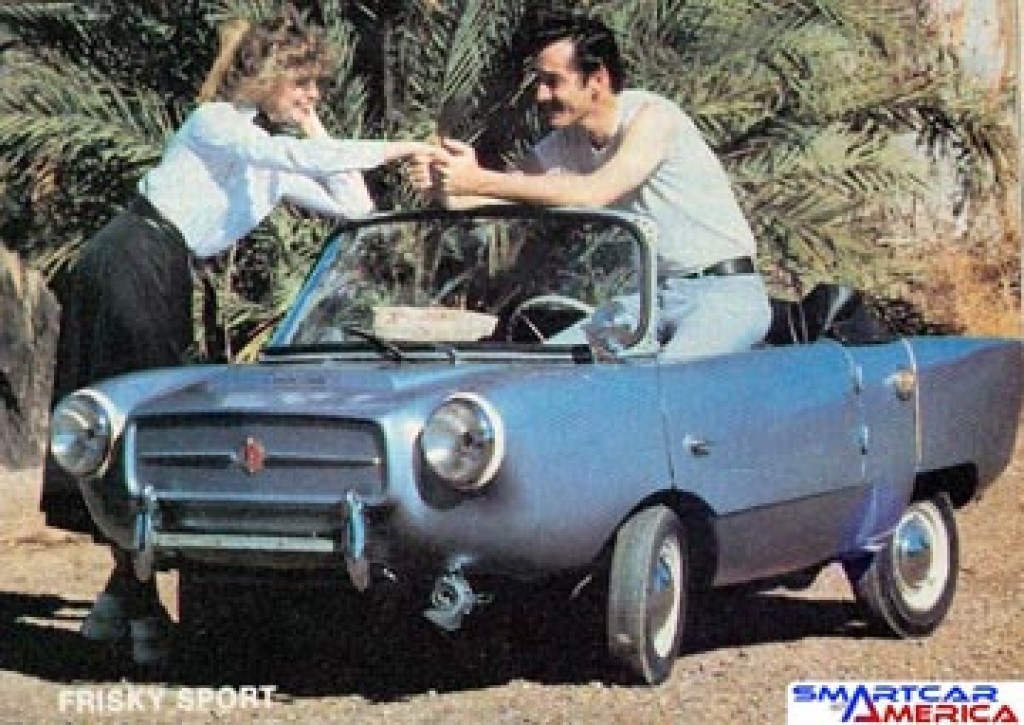 An LHD batch of these was used in an initial export sales drive to the States it was not a success but those cars are still turning up in the USA today, and are now very sought after.
A 1958 Export FriskySport that was recently found in a USA Barn.
The rear section on later FriskySports was not detachable and had a smooth rear slope, with no top moulding. All Sports had Wipac lights, indicators and dashboard. The rear number plate light being a Sparto. On UK cars there were no corner bumpers just two over-riders either side of the number plates.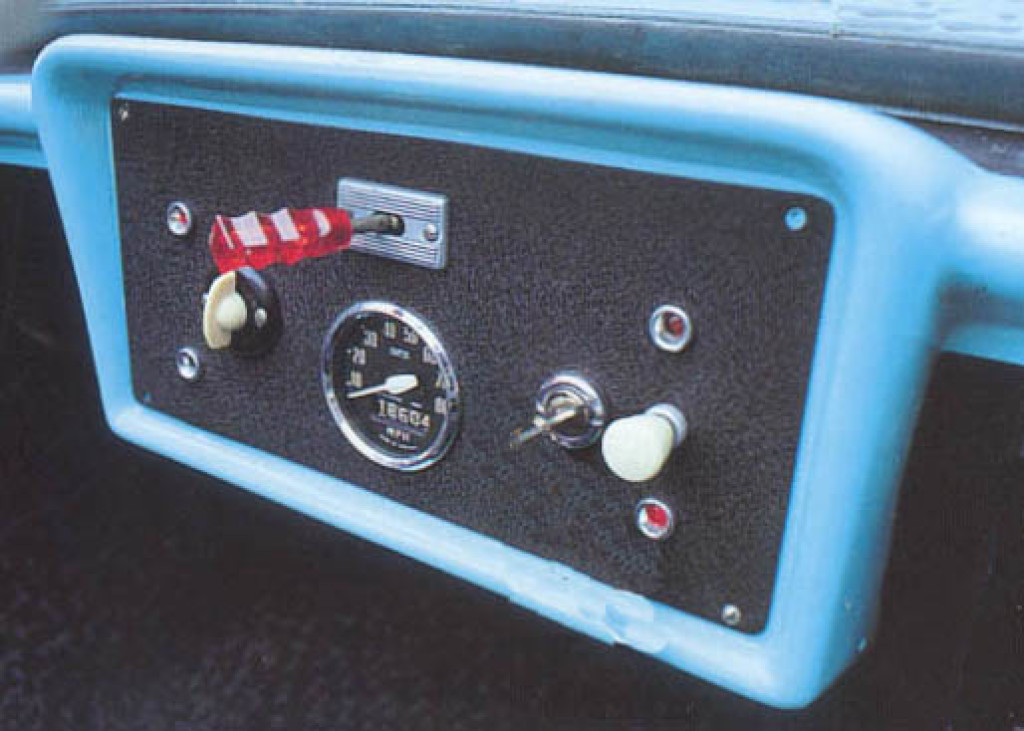 In later export drives the LHD Sports were kitted out with bumpers in lieu of over riders along the same lines as the Frisky Coupe but still retained Wipac fittings. Some had front and rear indicators to complement the original side-mounted Wipac indicators.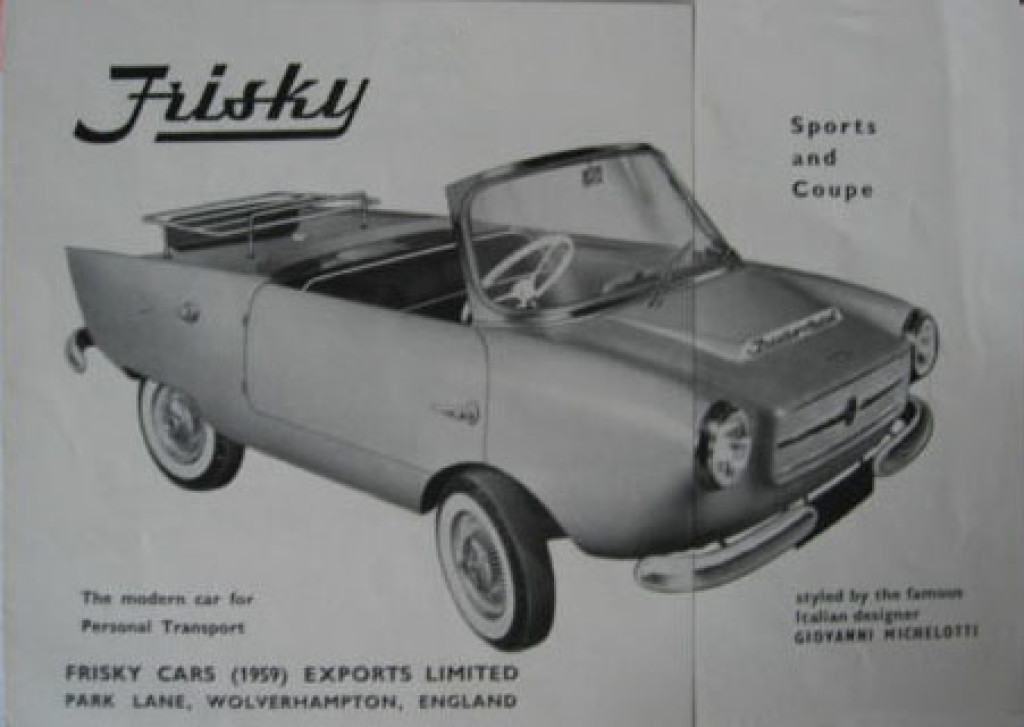 Rather ambitious announcements were made in the press at the time regarding the Friskys proposed production in Australia, Egypt, Syria and South Africa, amongst others, These initiatives, whilst good publicity, were sadly short-lived and none bore fruit.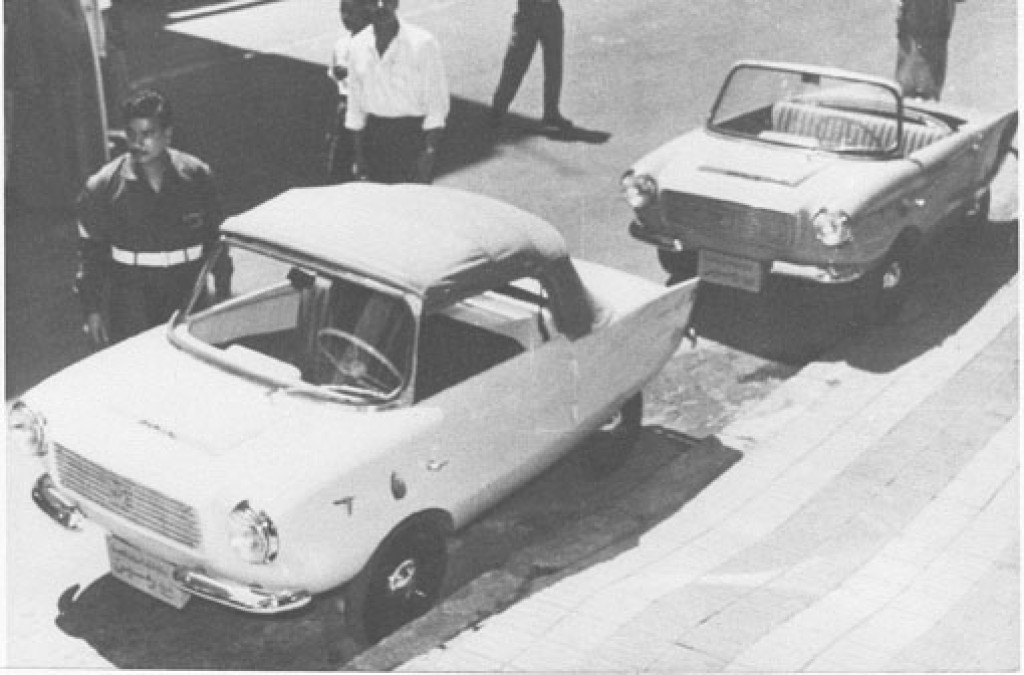 President Nasser of Egypt and President Kouatly of Syria's LHD FriskySports
The FriskySports front suspension was a Dubonnet type independent suspension incorporating a Metalastik rubber in torsion member in an aluminium housing to which the steering was directly attached. Thus when steering, the whole suspension unit was moved.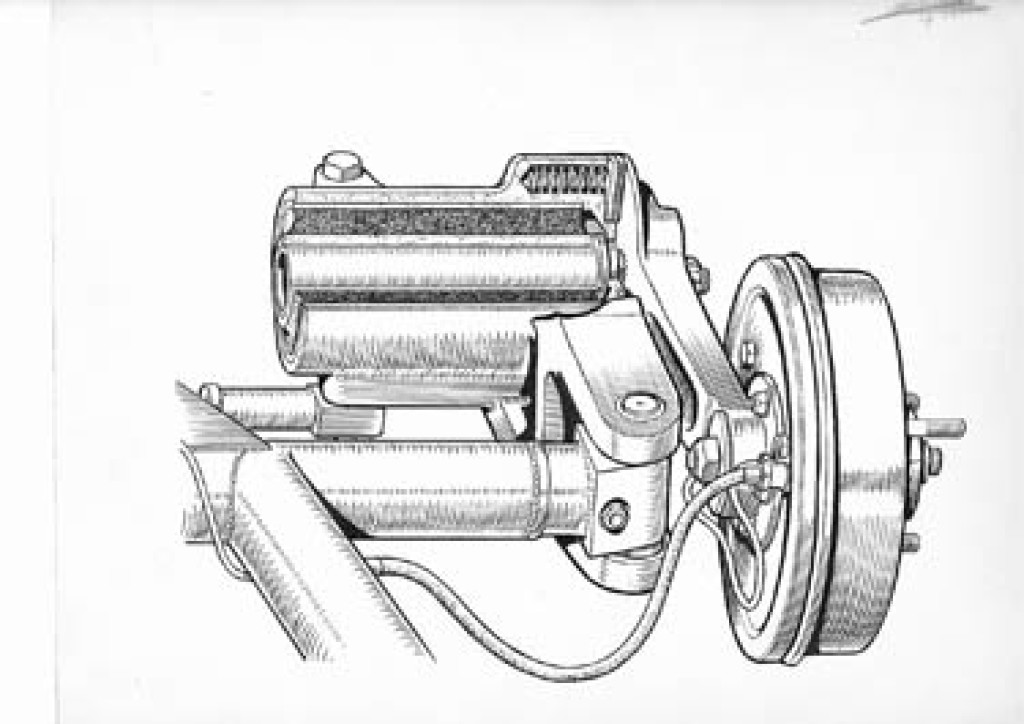 The advantage is that the suspension castings are not affected by vertical wheel movements and so no complications arose with steering geometry when the wheels were deflected by road irregularities. An incidental point of interest about this arrangement is that braking torque causes the nose of the car to rise.
At the 1958 motor show, it was announced that the Dubonnet suspension on the Sport was to be replaced by a McPherson strut arrangement similar to that on the Frisky Family Three. This did not go ahead, in fact, the Mk2 version of the Family Three that was developed in the Spring of 1959 (but not launched until December 1959) reverted back to the original Dubonnet suspension.
Today only around twelve FriskySports are known to exist, whilst the Coupe is rarer, the FriskySport still remains the Frisky of choice.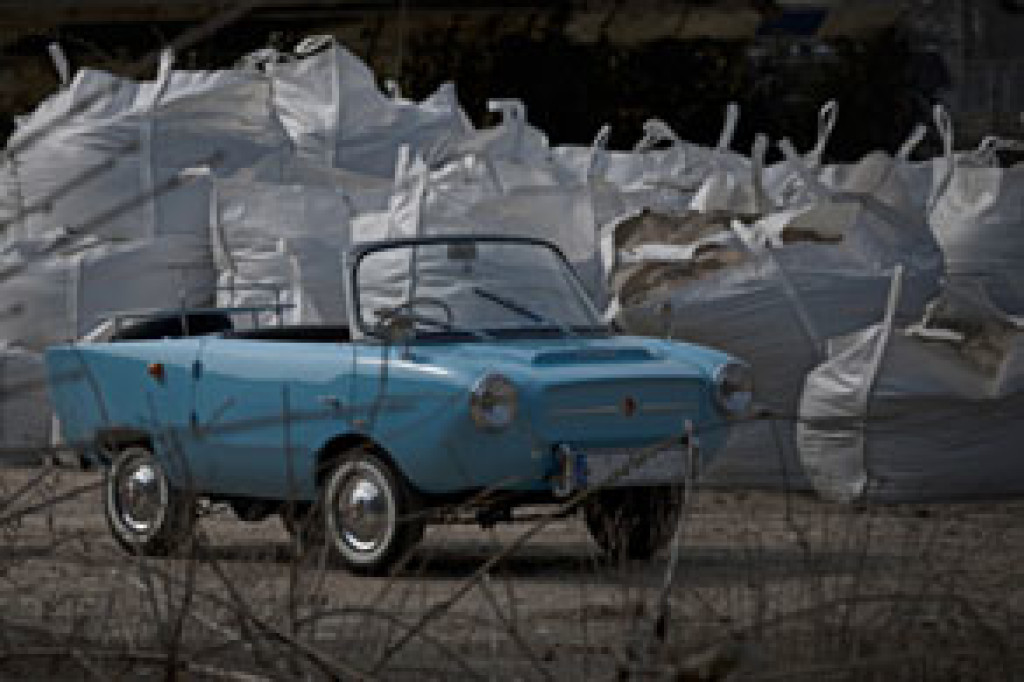 A beautifully restored FriskySport